We use a graphical interface that strategically lays out
part information in a family-tree style.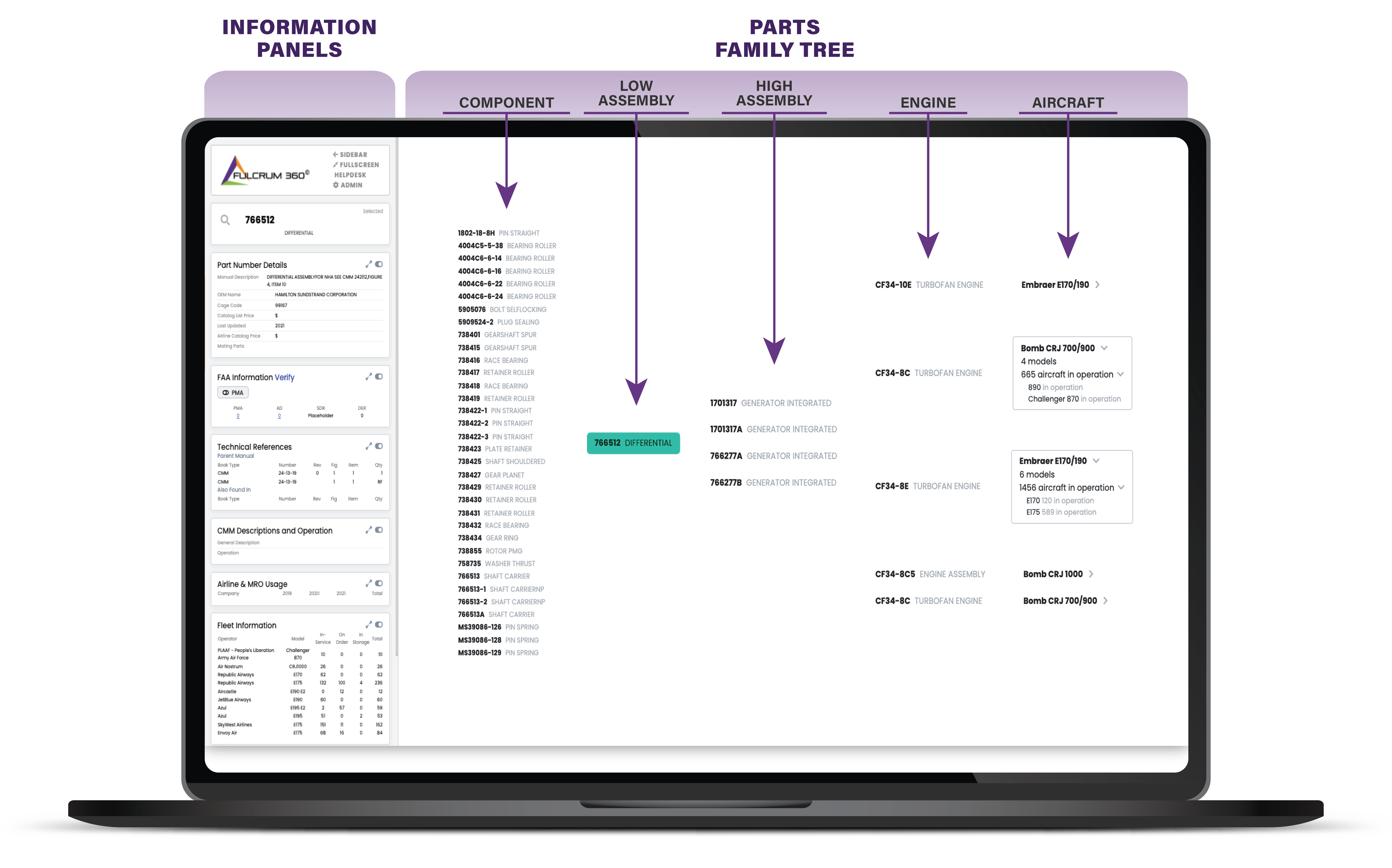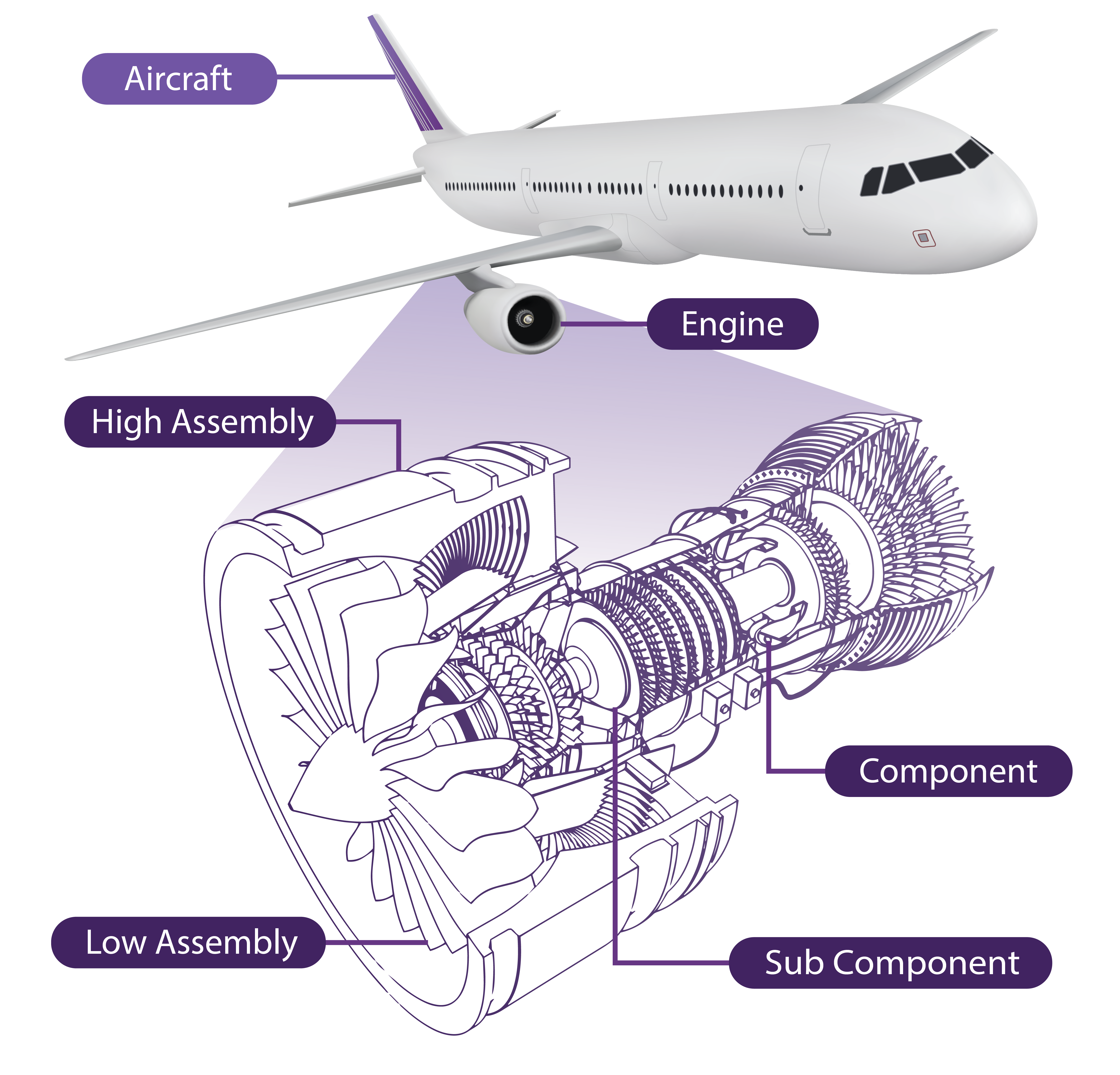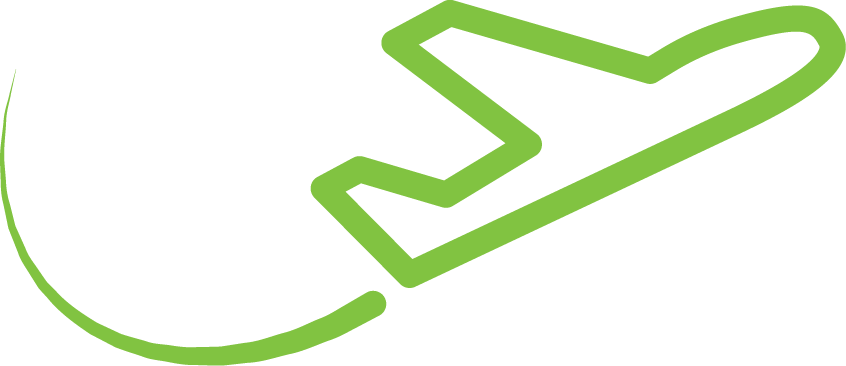 Displaying data in a graphical easy- to-understand interface gives you all the part information you would ever need and more. How do we do it? We collect and research parts all across the industry.
Information collected from airlines, MRO's, OEM's, and the FAA has been put into one place, making it easy and fast to access, with actionable data and information
"Data will talk if you're willing to
listen to it"
Detailed information yielded from part number searches is displayed in information panels, as shown in the examples below
. Expand any panel or scroll through the displayed information. You can customize the order of the panels to your liking and turn off panels you don't need making it easier for each user to access data and save time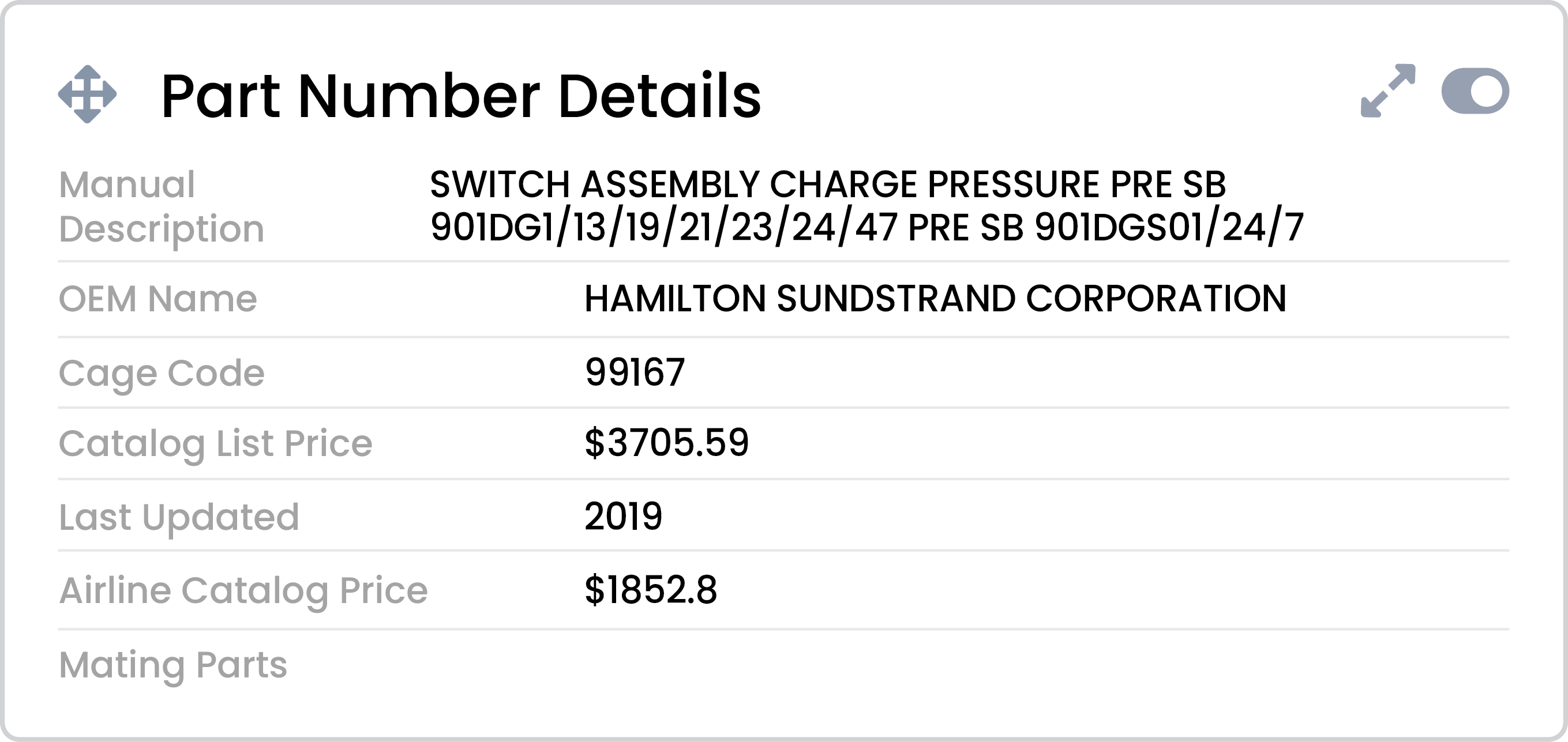 Some specific information you will find in the part number details panel include OEM name, cage code, catalog list price, and airline list price.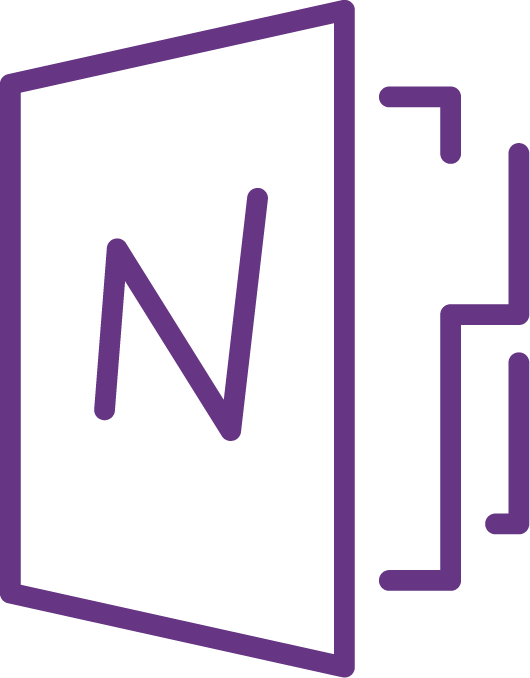 Provides available PMA parts, and any ADs or DER repairs. The PMA toggle shows available PMA parts at the component level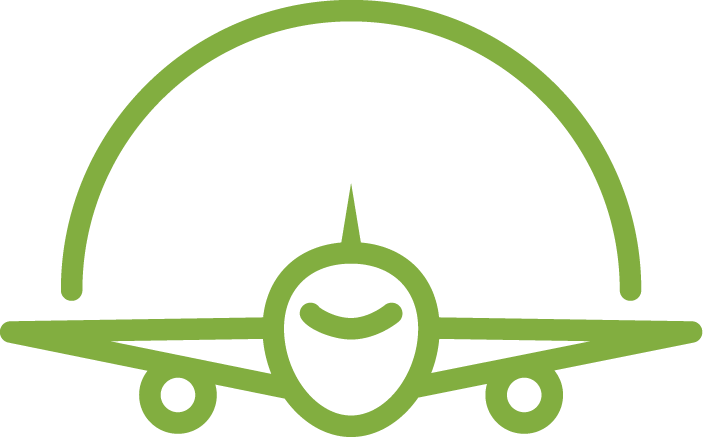 Includes parent manual and book type, with location references, making it easy to find and access information from manuals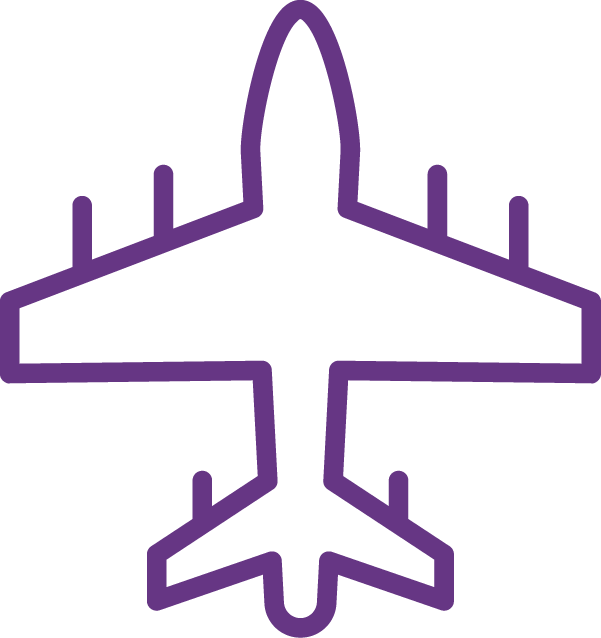 CMM Descriptions and Operation
Provides general descriptions and operation notes found in CMMs. It's vital to have important information at your fingertips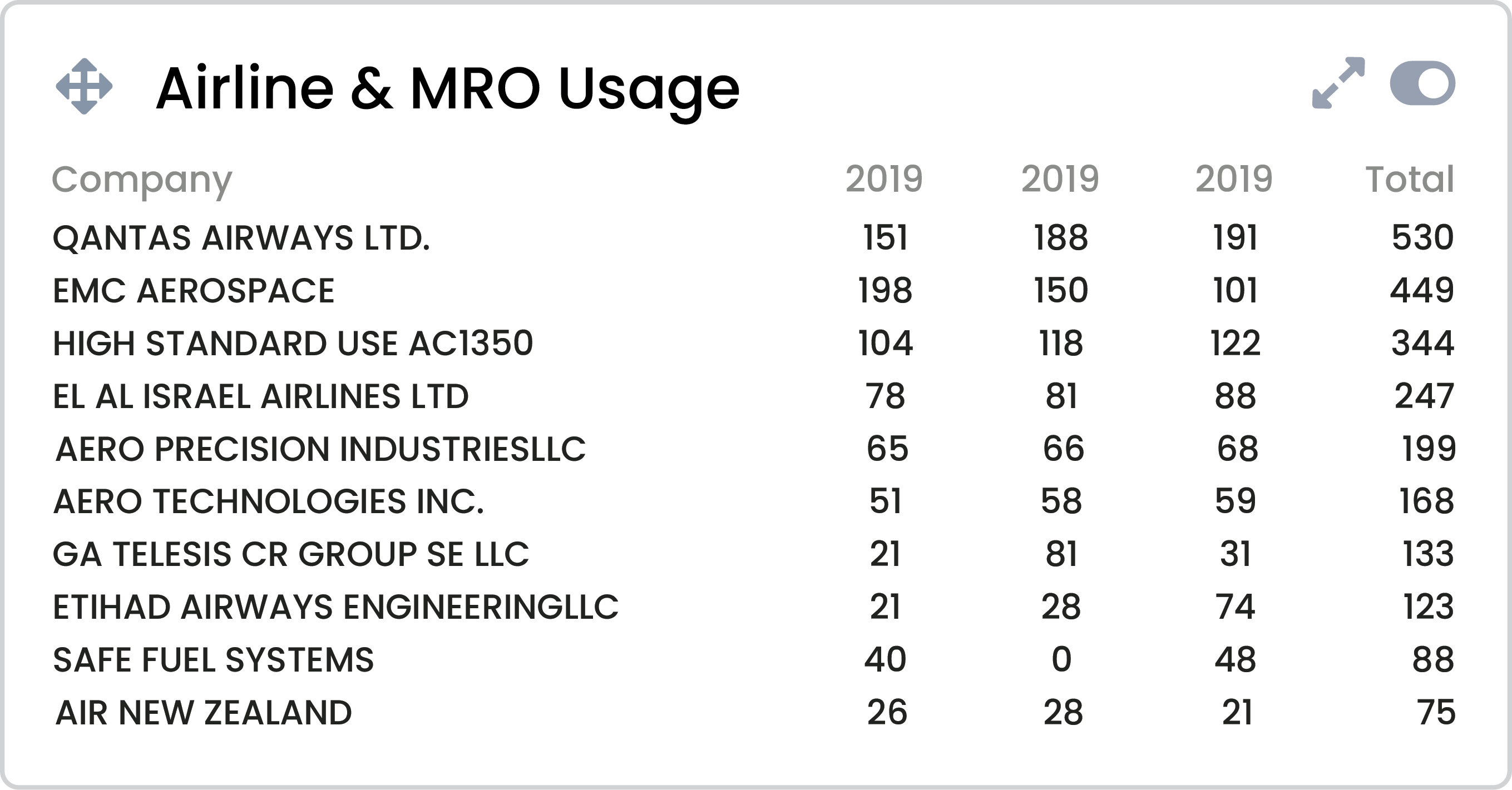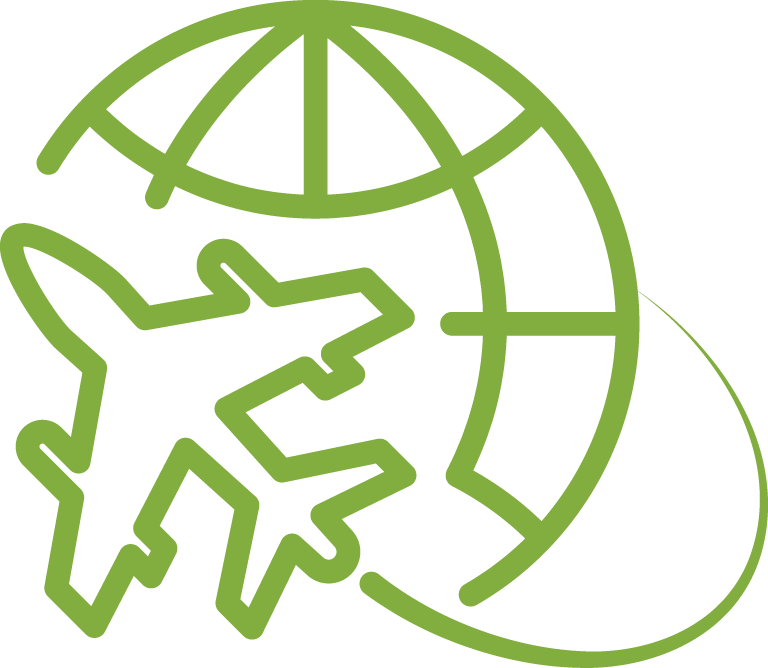 See consumption and usage data from airlines and MROs. It's helpful to know what and how many to stock or repair, always ready to supply your customerʻs needs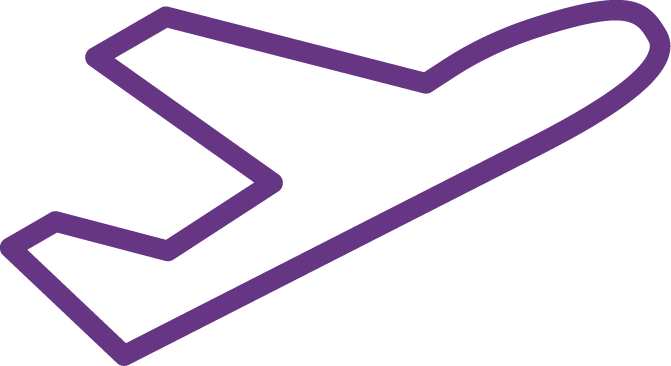 Shows operators and what they fly, including a breakdown of the condition for each one.  This information is especially helpful to know if you stock or repair parts for potential customers.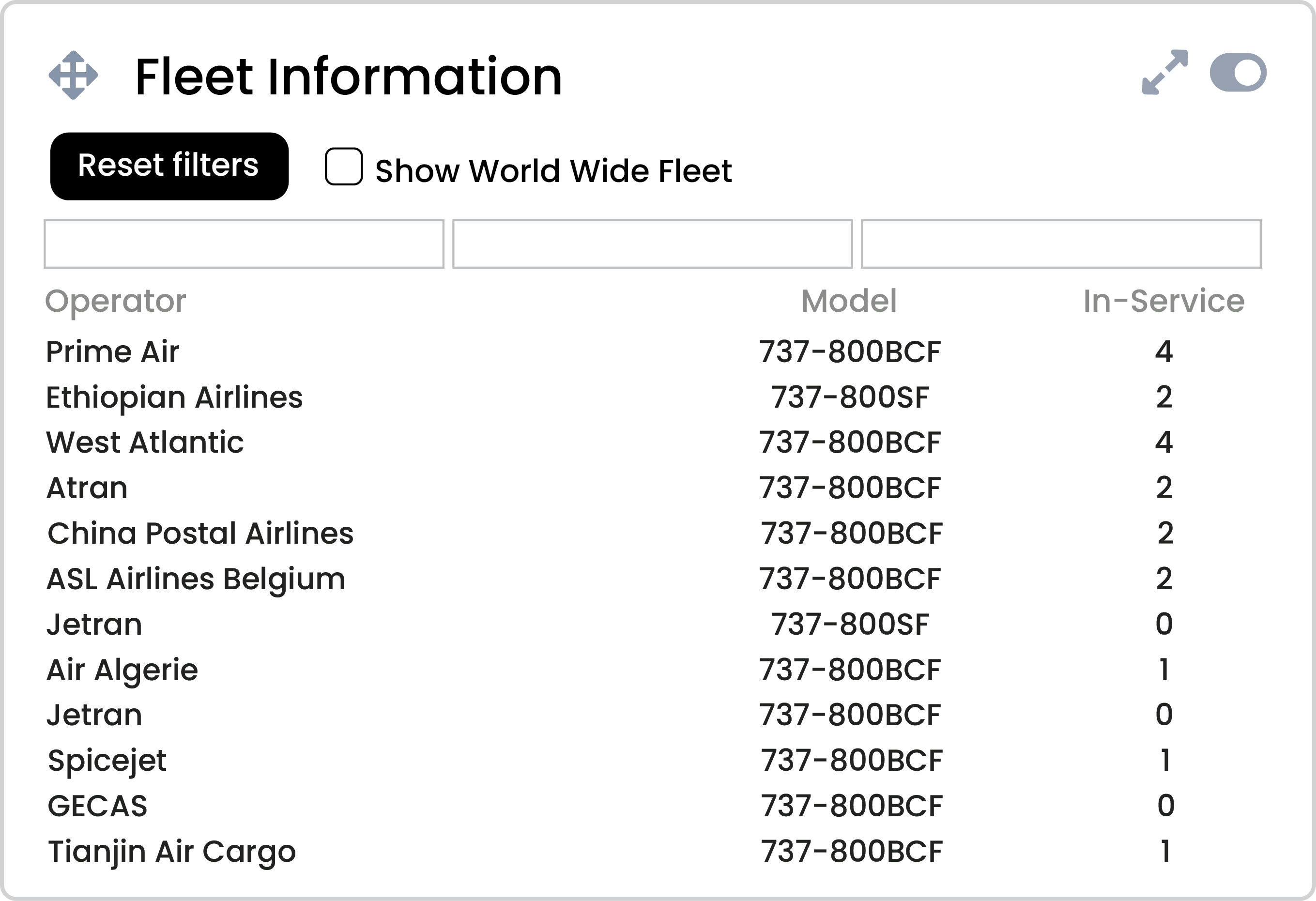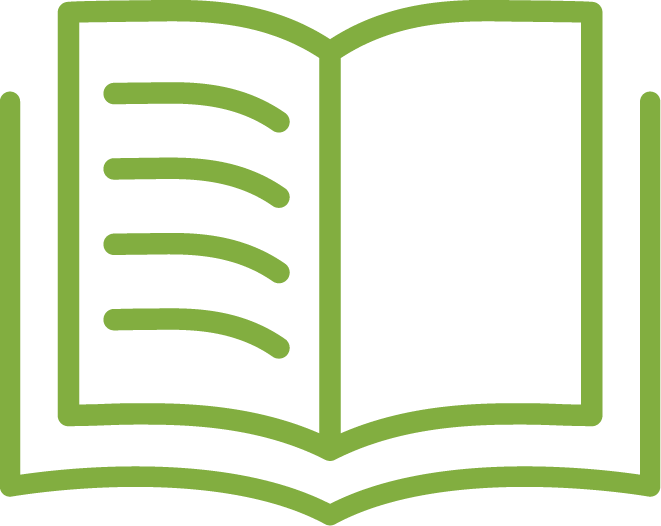 Alternate and Similar Parts
Provide other parts options to fill customerʻs needs.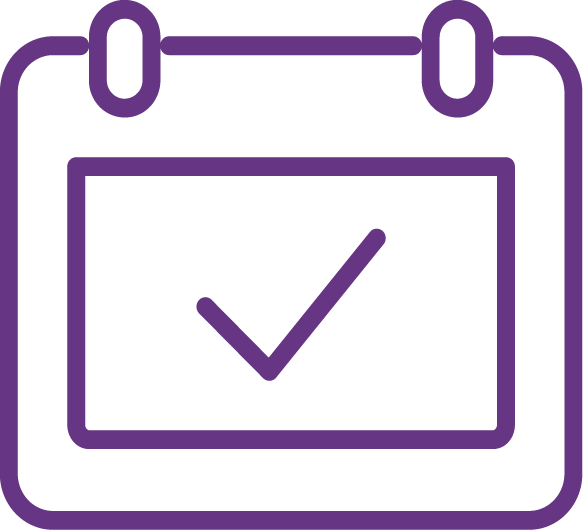 Gives you information for the shops capabilities to repair and overhaul the searched part, along with details of their capabilities.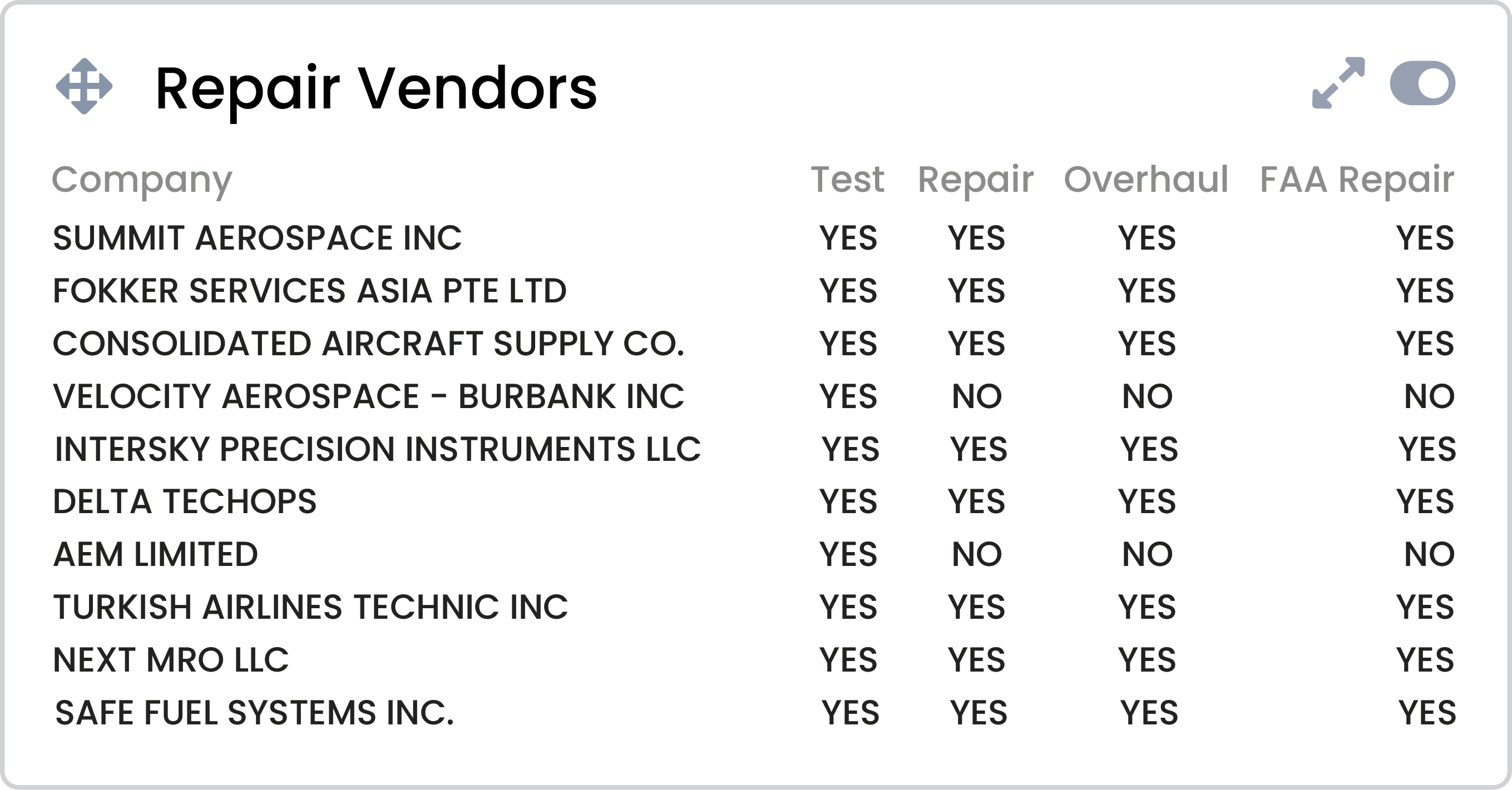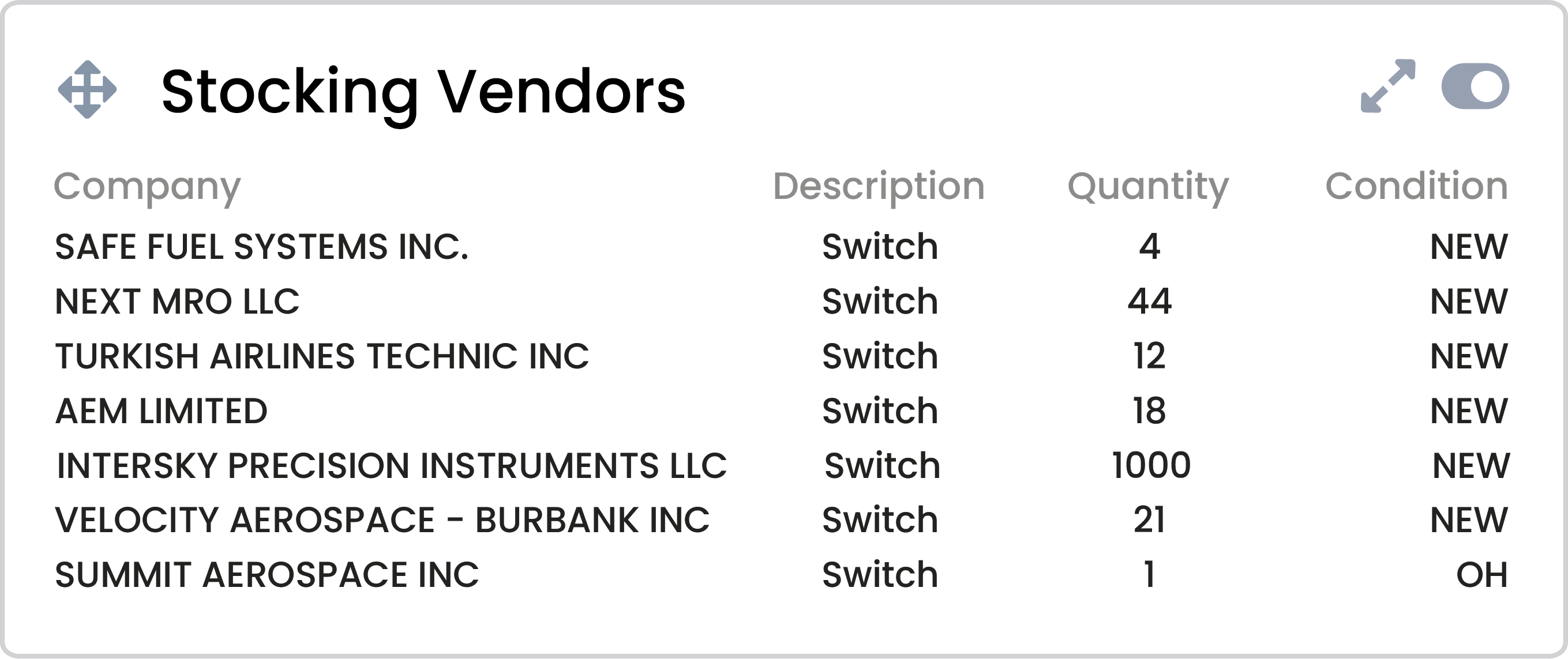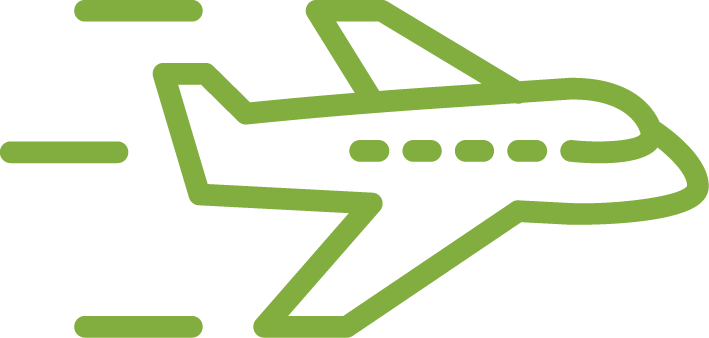 Provides a list of stocking companies with stock levels and condition of the part searched.
Seriously go give it a try!
We donʻt collect any information from you to test it out. Click below to get started!